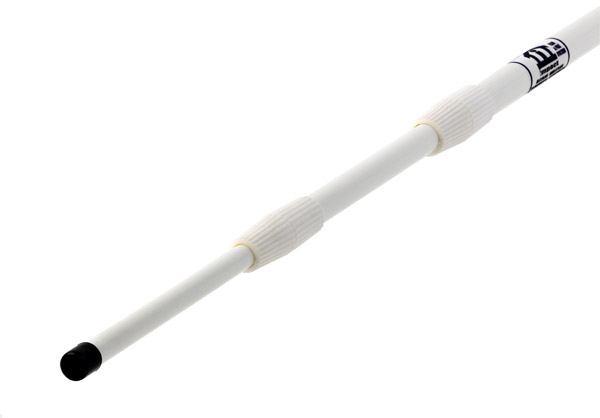 Our Telescopic "Sky Pole" is our most popular selling portable flag pole. Telescoping from 8′ to 21′ the Telescopic Sky Pole is manufactured from 100% non conductive white, industrial grade, fiberglass. Fully adjustable, each pole is made with an aluminum reinforced base caps for additional installation strength, and a removable top cap for simple installation of other Flag Accessories.
Every "Sky Pole" is shipped with a ground sleeve which when inserted into any ground surface will offer maximum support for the pole. Telescopes to 8′ long.
Our "Sky Poles" are designed to support the following flag designs.
Super Grande Blade Custom Promotional Flag
Super Grande Wing Custom Promotional Flag
Super Grande Sailor Custom Promotional Flag
Sky Flag Custom Promotional Flag
Grande Sailor Custom Promotional Flag
Petite Sailor Custom Promotional Flag